Dedication Statement
2020 was a year like no other in the history of Intermountain. With a once-in-a-lifetime global pandemic—we hope—few industries have been affected more or needed more.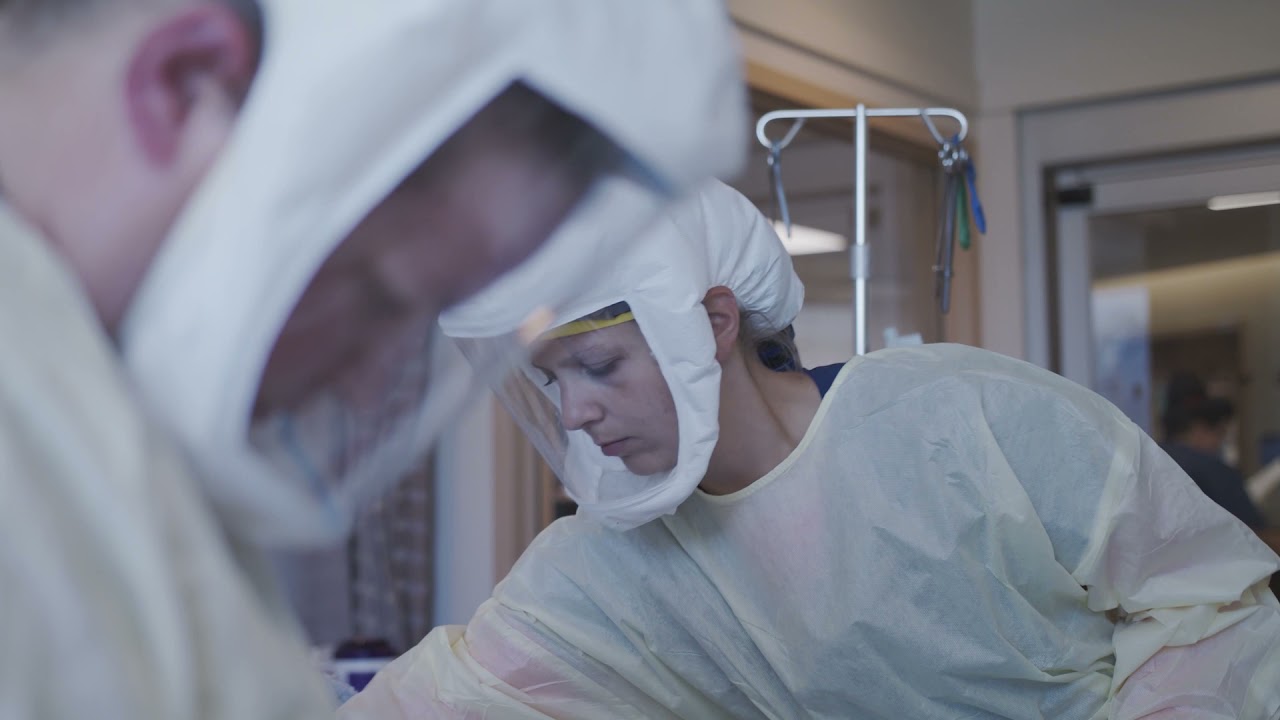 We dedicate our 2020 Progress Report to the tens of thousands of caregivers and community members who came together with their expertise, their wisdom, their strength, their courage, and their hearts to take on every challenge.
We will always remember the loved ones we lost to COVID-19 and those who have suffered—physically, emotionally, and economically. And yet together, we made 2020 "our finest hour."
While it's still not over, we have faced the dawn of a global pandemic for the first time— something that will shape us and healthcare for generations to come.
We're honored to share a look at this historic year, and how together we've realized Progress In Crisis.
A Message from Our Board Chair and CEO
During the past year, the entire world has confronted an unprecedented public health crisis. Thanks to our heroic caregivers and members of the communities we serve, there's now hope on the horizon.
This year has truly been Intermountain's finest hour. In a year filled with uncertainty for all of us, Intermountain has been the bedrock our community needed. We've been the caring hand our friends and neighbors looked to for comfort and aid in their most trying moments. We've seen our caregivers lean in to get the job done while leaning on one another for support. In a time of greater disconnection and social fracture, we've come together as innovators, leaders, and—most importantly—healers. Our mission-driven team has proven once again why we believe in them.
We weren't alone. Our community has been there for us too when we needed their support. We have never been more grateful for your community partnership, for being there for our caregivers and our neighbors every step of the way.
Looking ahead, we see a future that offers fresh new opportunities. Thanks to our careful stewardship and mission-driven approach to health, we are in a strong position to continue to care for our communities while serving as a national model for others.
It's difficult to quantify how many moments in our lives we've captured a glimpse of what we're truly made of. With the benefit of reflection, it's clear that Intermountain's caregivers demonstrated that grit and compassion for one another pair well together in a crisis. We may not have seen it all, but we've seen enough to know we have the best team in healthcare. We've never been prouder to lead this terrific organization and to be a part of this amazing community. After seeing what we can accomplish when we pull together, it's impossible to be anything but confident and optimistic about our future.
Sincerely,
Gail Miller
Chair, Intermountain Healthcare Board of Trustees
Marc Harrison, MD
President and CEO, Intermountain Healthcare
About Intermountain
Intermountain Healthcare is a Utah-based, nonprofit system composed of 24 hospitals, 225 clinics, a Medical Group with 3,000 employed physicians and advanced-practice clinicians, a health insurance company called SelectHealth, and 42,000 caregivers (which makes us Utah's largest private employer). Intermountain is widely recognized as a leader in transforming healthcare by using evidence-based best practices to consistently deliver high-quality outcomes at sustainable costs.
Preparation and Agile Response
Intermountain's preparation for the pandemic began years ago. Our shift to a One Intermountain operating model helped ensure a coordinated, system-wide response.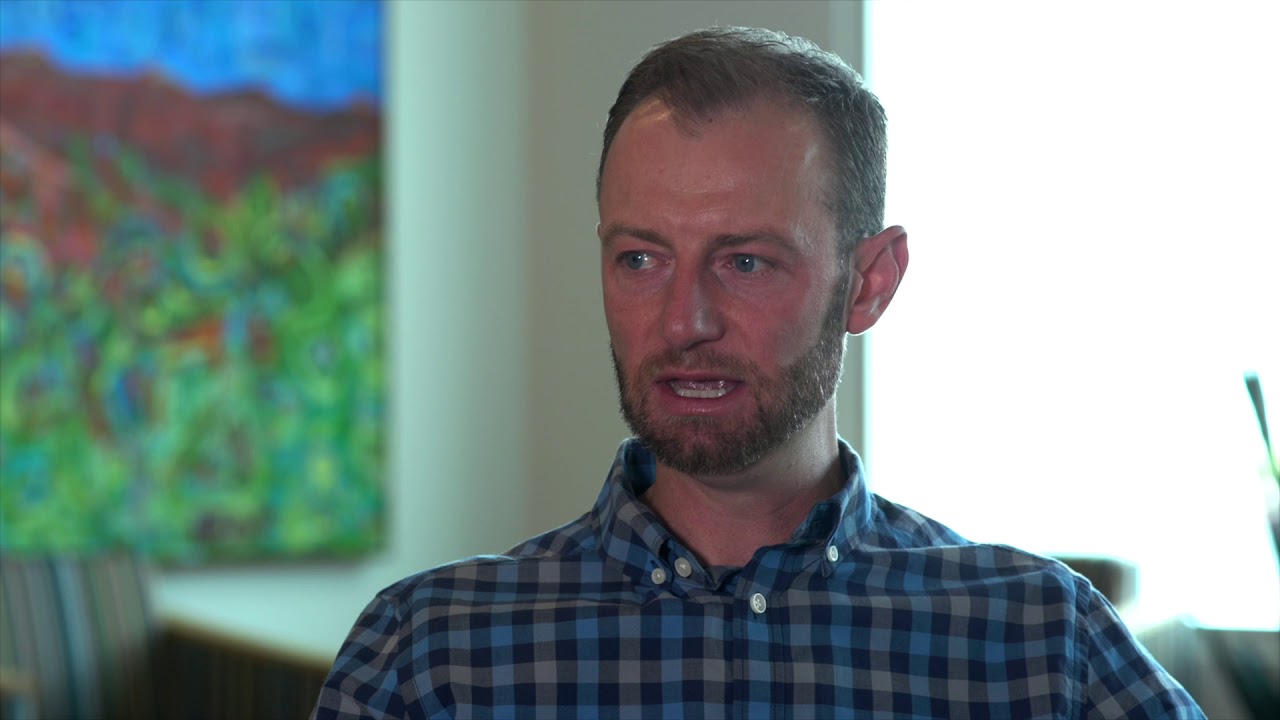 Our investments in telehealth put us in a strong position to care for people in the least expensive, least restrictive way possible—at a time when our communities needed it most. We have a legacy of summoning the strength of our community and building powerful partnerships to confront systemic challenges.
Thanks to a partnership with the University of Utah and The Church of Jesus Christ of Latter-day Saints, our community created 5 million medical-grade masks. Our partnership with the University of Utah on testing, clinical trials, and community masking campaigns was an example of our community's ability to come together quickly as one. We also worked with state government leaders by providing them with new data and transparent information about our ICU capacity to help guide a public policy response.
Even as we've faced a once-in-a-lifetime global health crisis, Intermountain has remained steadfast in why we exist. Our mission—helping people live the healthiest lives possible—has never been more important. And our mission-driven approach remains constant no matter how much ground shifts beneath our feet. We find strength during these times where we always have—with one another.
Medical Expertise and Research
Intermountain has a rich history of medical expertise, research, and innovation that advances clinical sciences while benefiting the communities we serve.
From the early days of biomedical research at LDS Hospital in the 1950s to our leadership in global studies on COVID-19, advancing medicine to improve the health of our patients and community has been a cornerstone of Intermountain Healthcare.
People in our service area have looked to Intermountain and our clinical leaders as a source of truth and comfort from the pandemic's early days. Dr. Eddie Stenehjem became one of our community's most trusted infectious disease experts because of his wealth of knowledge and ability to explain complex issues in understandable ways. People have appreciated his regular presence in Facebook Live and media conversations, and his accessible expertise has been a calming voice during tumultuous times.
Clinical research has expanded dramatically as we launched the HerediGene population study, continued research across over 20 specialized clinical areas, and partnered with some of the world's most trusted organizations to explore COVID-19 epidemiology, vaccine effectiveness, and clinical trials for the treatment of the novel coronavirus. Our commitment to advancing medical science has become more important than ever amid the global crisis.
Changing the way people access and experience healthcare became critical to providing needed resources and continuing care to patients in 2020. The accelerated rollout of our innovative My Health+ app and online experience enabled consumers to evaluate COVID-19 symptoms, access lab results from our many community testing sites, and efficiently manage their families' health. As we continue to make progress in medical science, Intermountain helps our patients, members, and communities live the healthiest lives possible.
Healing and Health
In March of 2020, people's focus shifted drastically to all things COVID-19. Community spread, prevention, testing, and the disease's effects became dominating conversation topics in all our lives.
Throughout the year, however, Intermountain physicians, advanced practice providers, and caregivers never lost sight of the importance of the healing and health of those we serve.
Throughout the world, the use of telehealth services has grown exponentially. And Intermountain patients have used the technologies to access urgent care through Connect Care, visit with their own providers virtually as we worked to implement social distancing measures in our clinics, and even experience hospital-level treatment in their own homes with Intermountain Homecare.
Our caregivers developed new ways for people to stay healthy and fit, became ambassadors for COVID-19 prevention methods in their communities, and even stepped up to the plate when their exhausted counterparts in New York City needed a reprieve for their own health and healing during some of the darkest days of the pandemic. When things got rough this past year, Intermountain's own held strong to serve everyone. We accomplished great things by living one important motto: "Together, we can do this."
Community and Growth
Our growth pipeline is full of new opportunities to help us serve more people, spread our costs, and increase leverage to help strengthen our position in existing markets.
Our strategy includes expanding telehealth as we continue to sign additional partners across the region so we can support our rural communities. These partnerships allow people to receive care closer to home and at a lower cost, and this strategy is a reason why our rural hospitals and communities are strong and serving their communities well.
We're also creating new ambulatory surgery centers and imaging centers to provide more convenient and more affordable care offerings for our communities, allowing people to obtain care at a lower cost. This provides a better patient experience and improves our competitive position in the market.
And we're opening Spanish Fork Hospital and Saratoga Springs Medical Campus this year. We have likewise broken ground on a new Primary Children's Hospital campus in Lehi. As our region grows, we will continue to invest in Utah so we can help keep this growing state healthy.
Leadership, Governance, and Finance
As a nonprofit health system, Intermountain Healthcare and its local entities are governed by nearly 400 community representatives who serve as voluntary trustees on local community and philanthropy boards. Intermountain trustees serve without pay, volunteering their time and expertise to keep us attuned to the needs of everyone who relies on us. Our trustees ensure we operate in the best interests of the communities we serve. And they help make Intermountain a top-performing healthcare organization that continues to receive national and international recognition for excellence.