A Care Team Centered Around You
Advanced Practice Provider
Your Advanced Practice Provider plays a key role in your journey.
An advanced practice provider (APP) is usually a physician's assistant or nurse practitioner. They help support your pulmonologist in diagnosing and managing your care
Medical Assistant
Your Medical Assistant plays a key role in your journey.
A medical assistant (MA) helps answer questions you may have for your doctor. They can coordinate care and make appointments for you.
Pulmonologist
Your Pulmonologist plays a key role in your journey.
A pulmonologist is a provider who specializes in treating lung conditions. They will work closely with your primary care doctor and lead your care team.
Registered Nurse
Your Registered Nurse plays a key role in your journey.
A registered nurse (RN) helps your care team by giving injections, taking your vital signs, and more.
David Inman gets life-saving procedure to help him breathe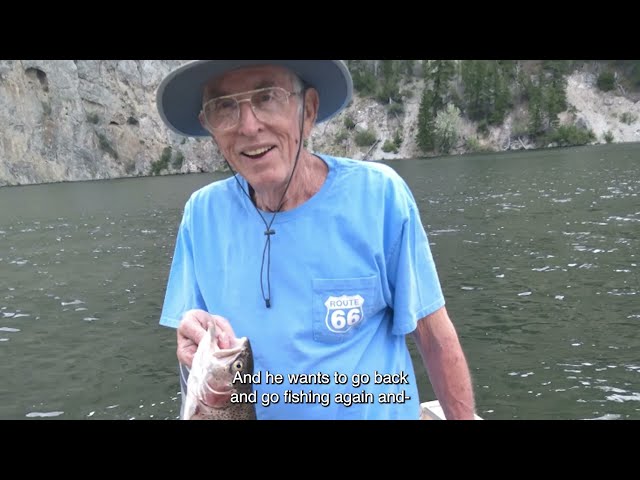 At 79 years old, David Inman wasn't able to get the oxygen he needed because of massive clots in the arteries of his lungs. As time went on, David was diagnosed with Chronic Thromboembolic Pulmonary Hypertension (CTEPH). He was limited in what he was able to do. Even short walks around the house were exhausting. In 2021, David underwent complex surgery to remove the clots and soon after he was able to return to the active lifestyle he enjoyed.
Research and Clinical Trials
The Schmidt Chest Clinic is currently conducting research in many types of lung disease, including: Bronchiectasis; Pulmonary fibrosis and interstitial lung disease; and Pulmonary hypertension. If you are interested in participating in a clinical trial for a lung condition, please call our research program at 801-507-8997, email
pulmonary.research@imail.org
.
Programs
Bronchiectasis and Pulmonary Infections Program
Bronchiectasis and chronic pulmonary infections affect the lungs' ability to clear mucus from the airways, ultimately leading to increased risk of pulmonary infection. Our multidisciplinary team creates specialized, individual treatment plans for each patient to reduce symptoms and improve quality of life.
ICU Aftercare and Recovery Clinic
Interstitial Lung Diseases, Sarcoidosis, and Pulmonary Fibrosis Clinic
Pulmonary Function Testing Laboratory
Lung Nodule Program
Lung Cancer Screening Program
Pulmonary Hypertension Care Center
Severe COPD and Asthma Clinic
Conditions
Airways and Obstructive Lung Diseases:

Asthma
Chronic Obstructive Pulmonary Disease (COPD)
Bronchiectasis (non-Cystic Fibrosis)
Bronchiolitis

Restrictive and Scarring Lung diseases

Interstitial lung diseases
Pulmonary Fibrosis and Idiopathic Pulmonary Fibrosis (IPF)
Drug-Induced Lung Disorders
Pulmonary complications of systemic diseases including: Connective Tissue Diseases and Vasculitis
Granulomatous lung disease

Pulmonary Hypertension

Primary Pulmonary Arterial Hypertension (PAH)
Systemic disease related pulmonary hypertension
Chronic Thromboembolic pulmonary Hypertension (CTEPH)
Right Heart Catheterization

Pulmonary Infections
Complications of Pulmonary Thromboembolic Disease
Lung Cancers and Tumors
Pleural Diseases and Infections
Pulmonary Complications of Neuromuscular Disease
Chronic Respiratory Failure
Pre-operative Pulmonary Evaluation