Take a Virtual Tour of Labor & Delivery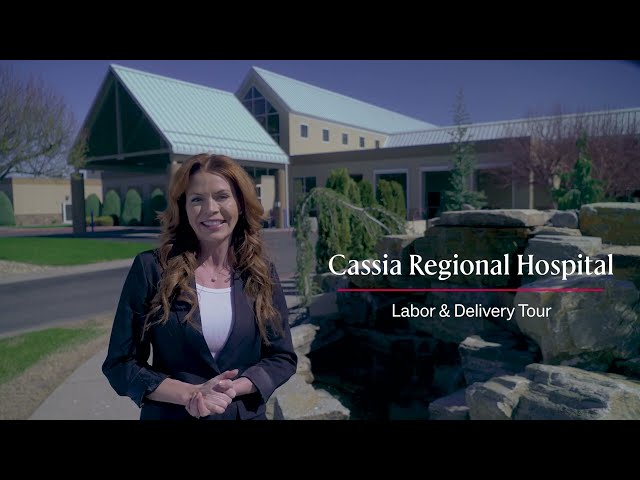 Our goal is to provide families with a comprehensive and comfortable understanding of what to expect during the birth of their baby. In this video tour, you'll get an inside look at our labor and delivery suites, including amenities and technology designed to make your experience as safe and comfortable as possible.
A Care Team Centered Around You
Gynecologist
Your Gynecologist plays a key role in your journey.
A gynecologist is a medical provider specializing in general women's health and reproductive medicine. A visit to the gynecologist is recommended for a preventative exam to ensure you're in good health and to address conditions like pelvic pain, abnormal bleeding or any other symptoms.
OB/GYN
Your OB/GYN plays a key role in your journey.
OB/GYN cares for women prior to conception, during pregnancy and just after the baby is born.
Certified Nurse Midwife
Your Certified Nurse Midwife plays a key role in your journey.
A Certified Nurse Midwife is a primary care provider to women of all ages.
MFM Specialist
Your MFM Specialist plays a key role in your journey.
Maternal Fetal Medicine doctors specialize in high-risk pregnancy care.
Laborist/Hospitalist
Your Laborist/Hospitalist plays a key role in your journey.
Laborists are OB/GYN's who work a set schedule at the hospital and are available for 24/7 labor and delivery medical coverage.
Neonatologist
Your Neonatologist plays a key role in your journey.
A pediatrician specializing in the care of critical care of newborns with conditions such as prematurity, breathing problems, infections and other serious complications.
Pediatrician
Your Pediatrician plays a key role in your journey.
A doctor focusing on the health of infants, children, adolescents and young adults.
Lactation Specialist
Your Lactation Specialist plays a key role in your journey.
A lactation specialist is a certified individual who helps new moms with breastfeeding issues.
Referring Providers
Intermountain provides patients with an experienced staff that includes in-house laborists, neonatal APPs, and specialists—and all are equipped to offer a safe experience with the best possible outcomes. Plus, many services are offered via telehealth, and you can expect our providers to follow the best practice standards for reliability in outcomes and practice.
Expanded Care
Intermountain Healthcare offers expanded services outside the hospital including Telehealth, Genomics, and Homecare. Within Intermountain's continuum of care, these services play a key role in allowing patients to receive the best care possible in a variety of settings and circumstances.
Telehealth
High quality care for patients, no matter where they are.
Bringing Specialists to our Community
We use telehealth technology to bring specialty knowledge to clinical teams, and provide access to care when, where, and how our patients need it.  
Keeping Patients Close to Home
Intermountain Telehealth brings Intermountain's world-class experts to patients, no matter where they are, so they can receive the right care, in the right place, at the right time.