Welcome to the Jubilee of Trees
Benefiting Children's Services at St. George Regional Hospital
The Jubilee of Trees is a holiday fundraising event for the Intermountain Foundation at St. George Regional Hospital. A beloved holiday tradition celebrated throughout Southern Utah and Northern Nevada, this event showcases beautifully adorned Christmas trees and wreaths created by local designers, artists, individuals, businesses, and community groups that are all available for auction.
Consider also joining us for the Jubilee of Trees Gala, one of St George's premier social and philanthropic events of the year.
About the Event
Start your Thanksgiving week supporting Children's Services at St George Regional Hospital. We are thrilled to be back in person this November. Trees, Wreaths, Santa, and the Shops will all be open to the public.
Event Dates and Silent Auction: November 20 – November 22, 2022
Gala and Live Auction: November 19, 2022
Tickets to both portions of the event will go on sale November 1, 2022
Get Involved
To receive more information on how to volunteer or design a tree please click HERE
If you would like information on how to become an event sponsors please email jubileeoftrees@imail.org
Patient Champion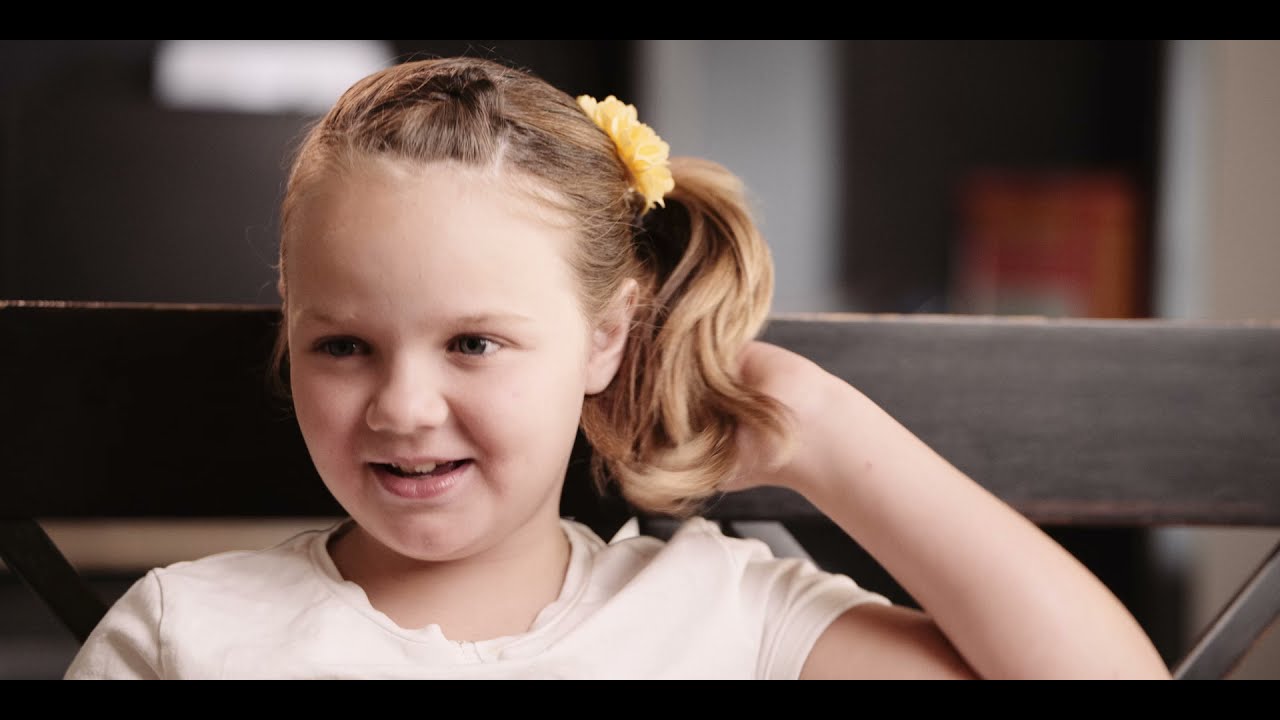 Raynie's Story
After not feeling well for some time, Raynie was sent for bloodwork and was rushed quickly to the ER. Just before her fifth birthday, Raynie needed to have open heart surgery due to congenital defects. 18 months later, she was diagnosed with B-Cell Acute Lymphoblastic Leukemia (B-ALL).
Living in Bunkerville, Nevada, Raynie's family chose Intermountain's St. George Regional Hospital for her care, where they could establish a lifelong friendship with Child Life Specialists, pediatric nurses and caregivers.
While chemotherapy is not something any child should have to endure, Raynie made the best of the situation and quickly spread her positive energy with those around her.
Children Services
St. George Regional Hospital
Child Life Specialists
Your generous donation will help heal children through experiences and traditional care. Child life specialists are experts in child development who work with pediatric patients and their families to decrease stress and increase coping through play, education, and normalization of the healthcare environment. We strive to achieve these goals through various evidence-based practices such as:

Procedural Preparation: Child life specialists help children and their families understand and explore what they will see, feel, hear, smell, and taste during a procedure. When children and their families learn about what is going to happen, they are more likely to feel comfortable during the procedure.
Procedural Support: Child life specialists help patients develop a coping plan to increase a sense of control and predictability. Children can choose activities such as blowing bubbles, taking deep breaths, thinking about their favorite place, playing a game on a tablet, and other activities that will help them cope during a procedure. Child life specialists can also coach parents on how to support their child through procedures.

Medical play: Child life specialists use hospital buddy dolls and medical supplies to give patients and siblings the opportunity to explore and process their healthcare experiences. This promotes understanding and decreases fear and anxiety.

Play: Child life specialists provide toys, games, and arts and crafts for patients and siblings, as well as play with patients and siblings. Play opportunities help children continue normal growth and development. Plus, it's fun!

Memory Making: Child life specialists can help families create keepsakes or plan to support special activities or significant events. This can be done for a birthday, holiday, the end of treatment, or end of life.

Sibling Support: To decrease stress related to having a sibling in the hospital, Child life specialists teach siblings about the healthcare experience. They help siblings address their emotional needs through play and activities and promote connection between hospital and home.

Life-Changing Events: Child life specialists help patients and their families navigate difficult conversations that occur as a result of accident, illness, and death. Child life specialists also provide support to patients, siblings, and parents through times of grief and loss.

Therapeutic Conversations: Child life specialists help children find ways to express fears, concerns, and frustrations that arise as a result of hospitalization. Child life specialists validate feelings, address misconceptions, and advocate for the needs and wants of each child

Developmental Needs: Child life specialists provide opportunities for patients to grow and develop normally and continue to meet developmental milestones while in the hospital
Pediatric Occupational Therapy
Your generous donation will allow for top level care and assistance to children at St. George Regional Hospital. Occupational therapy focuses on helping children improve their function in their daily life such as play, social skills, school tasks, etc. Using holistic approaches, we help children engage better in these various life skills. Some of the therapies we provide may target:
Autism
Developmental Delay
Fine Motor Difficulties (injuries to the hand or arm, handwriting, etc.)
Genetic Disorders
Independence with Life Skills
Sensory Processing Disorder Coordination Difficulties
Visual Difficulties
Pediatric Physical Therapy
St. George Pediatric Rehab has grown at 121% year over year for the last 6 years. The community is continuing to grow and it is predicted that the southern Utah Pediatric population will grow faster than anywhere else in the state. Your donations can help us to increase our space and purchase an outdoor playground for physical therapy. Pediatric physical therapy services focus on your child's gross motor skills and what is limiting their development. This could include but is not limited to their ability to reach their developmental milestones like crawling, walking and participating in normal activities expected of their age. We also address normal childhood injuries, coordination, and sports injuries. Below is a list of common things we treat.
Back Problems (Scoliosis)
Delayed Motor Milestones (not keeping up with peers)
Genetic Disorders
Muscle, Bone and Joint Issues (sports injuries, etc.)
Neurological Diagnosis (cerebral palsy, etc.)
Newborn Head Shape Issues (plagiocephaly)
Walking Issues (toe walking, fractures, etc.)
Pediatric Speech Therapy
Speech Therapy services focus on improving the communication skills of children. This can be done through a variety of therapies addressing:
Articulation for speech
Cognition (concussion)
Hearing impairment (hearing aids, cochlear implants)
Non-verbal communication (speech generating device)
Language (following directions, grammar)
Social skills (eye contact, turn-taking, conversations)
Stuttering
Voice (cleft lip/palate, vocal nodules)
Pediatric Feeding Therapy
We want all children and families to find success with eating and mealtimes. Feeding therapy can be done at any age from birth and even into adulthood. It is appropriate for mild to extreme cases. Some of the most common feeding issues we see are:
Difficulties with bottle or breastfeeding
Difficulties transitioning to solids
Families struggling at mealtimes
Food range less than 30 foods
Aversion of foods in a specific texture or nutrition group
Feeding tubes